On the Road: The Psalms of Ascent

Psalms 120-134 make up the Psalms of Ascent, a collection of songs for the journey from where life is messed up and hard to where it reflects God's intended blessing for his people.
Verses like Psalm 121:7 can make us squirm: "YHWH will keep you from all harm. He will watch over your life" Does YHWH, in fact, keep bad things from happening to us? Does it really seem like he "keeps us from all harm"? If you have spent any time at all in the...
When a seminary dean first approached me about teaching the book of Daniel, I was a PhD candidate desperate for cash and classroom experience. If not for these two factors, I might have turned him down. I had spent much of my adult life avoiding the book and its New...
I'm hitting "pause" on the Psalms of Ascent series for a few weeks while I blog about a couple other things. This week, the topic is the Really Difficult Second Half of the book of Daniel...which is taking up prime space in my head these days. My little church is...
(Excerpted from Story of God Bible Commentary, Daniel, pp 58-59) The message of Nebuchadnezzar's dream that God is the one true king is as relevant in the twenty-first century as it was when Nebuchadnezzar caught a glimpse of the ages to come. World rulers and their...
I hope you have some Thanksgiving leftovers, because you'll need them for this post. Last time we were in Daniel 8, we sorted out the geography of Daniel's vision. This time around, we'll sort out the history behind the vision (you might want to review the vision...
If you are geographically challenged, I have more sympathy for you than I used to. I have always prided myself on having a good sense of direction, and I confess I have scoffed at people who don't know their east from their west. Maps have always been my friend – I...
So far this season, my NFL team has knocked off a sleuth of Bears, a flock of Hawks, and a herd of Rams. All fearsome creatures these, but if you want a terrifying creature, let me commend to you the goat. Yes, the goat. It may be a tough sell for an expansion team...
If you grew up singing hymns, you are familiar with the name "Jehovah"—and even if you don't know a hymnbook from a matchbook, you are still likely familiar with the name. It's a name for God, right? Well, not exactly. If you look through your Bible, you'll have a...
My dad, in a longstanding tradition of fatherhood, sang silly songs. Waiting for the last dinner dish to arrive at the table, he'd sing, "Here we sit like birds in the wilderness…waiting for our food." On Tuesdays, which was my sister Suzy's day (Suz-day) in our...
I started warning you early about the second half of Daniel (and by "early" I mean within the first month of this blog's life), and now that we've finally arrived, I'm reposting something I said way back then just to get things started… -- I'm teaching Daniel to a...
Once upon a time, I was blogging through the book of Daniel… Most recently, a phrase I use very loosely, we were working through Daniel 6. Then came a couple "fly-across-the-country" trips for work; a holiday of thanks; a two-week, out-of-town stint on a jury; a...
Sometimes the Bible is outright confusing to us (for example, the bit about the sons of God marrying the daughters of men in Gen 6 - that's a head-scratcher). Other times, it is refreshingly straightforward and clear (for example, the bit about God being the creator)....
"We've got some news, good King Darius We fear your position is precarious" These opening lines from the Veggie Tales song set in Daniel 6 are truer than the songwriters may have known. One of the many conundrums in the book of Daniel is the identity of Darius the...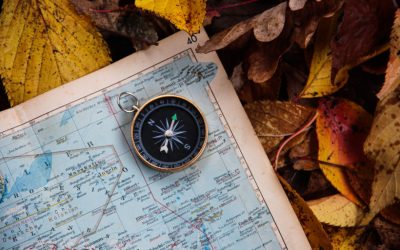 As sure as the compass points north, I was lost. That night I was driving in downtown Minneapolis for the first time, having moved to the area only a few months earlier. A single woman without a smartphone, I fought the suffocating darkness—both within and without—as...
Most Minnesota mornings find one of us walking the dog. Zuzu takes the lead, ears bobbing and curlicue tail flipped over her back as she trots down the sidewalk of her choice—and yes, she does have an opinion. One of my favorite routes takes us along a cornfield...
The Israelites had some mountaintop experiences in the colorful years after the exodus from Egyptian slavery. The midnight hustle out of Egypt, the crossing of the Red Sea, and the first morning of manna were all occasions for celebration. Surely one of the most...
June has started on the cool side this year, delaying the official start to summer for me: the first day of strawberry season. As soon as I hear that the strawberry field is open, I'll be there. By midday, two flats of bright red berries will have taken over our...
We vacuum religiously at our house. Dusting is another story, but you wouldn't know it from our shelf full of dusting supplies: fuzzy blue Norwex dusting mitts, a California Duster, cans of Endust and Pledge, a Swiffer duster, and a pile of rags big enough to suds the...
We went to the site together, you and I— I drove you there to inspect the stone, newly placed. The summer sun was bright, your grassy spot speckled with shade. You stood six feet back, shoes planted near their final resting place. Six feet of summer green and creeping...